This post contains affiliate links and I'll earn a percentage of the sale if you purchase through them, at no extra cost to you. All opinions are my own & I never promote anything I don't believe in.
Yeah… when deciding what to pack for the Epcot Food and Wine Festival, go ahead and grab anything with an elastic waistband. You won't regret it.
THE END.
Haha—okay, you know that's not true.
2017 will be my 7th consecutive year at the Epcot Food and Wine Festival and though I usually write my packing posts after a trip I think it's safe to jump the gun on this one. I've been around the World Showcase a time or two, mmkay…
However, if you're preparing for your first ever Epcot Food and Wine Festival, congratulations. You're about to embark on a journey that will divide your life into a Before and an After. You're going to experience six continents of culinary culture in one fantastic day. But, most importantly, you are about to get so fat, drunk, and silly. For everyone else who already knows, pound it! 👊🏼
Pro tip
─
The Epcot Food and Wine Festival is taking place in 2020 but in a modified capacity. (Don't worry; it's still awesome.) For what you need to know about visiting Disney World during the pandemic, see my post at that link!
Disney World's Epcot Center is not your typical amusement park and even less so during the Food and Wine Festival. Rides are scarce, alcohol is abundant, and your children are better off at home watching Barney or whatever it is little kids watch now. Mexican Donald Duck is solely for the entertainment of us veteran margarita drinkers, ya feel? So while you should prepare for a day out at an amusement park, you'll see there are special considerations when deciding what to pack for the Epcot Food and Wine Festival.
WHAT TO PACK FOR THE EPCOT FOOD AND WINE FESTIVAL | APPAREL
FLORIDA-APPROPRIATE CLOTHING
And, no, I don't mean cut-off jorts and wife-beaters. Let's make this clear: I never mean jorts and wife-beaters. Are we even allowed to call them that anymore? What I really mean is don't wear jeans, anything that's been knitted, boots of any height, anything with a hood, or anything skin-tight. We don't need your six-pack—they've got beer there.
Forget everything you think you know about fall. There is no fall in Florida. Like a slow news day or people who drive over 40 mph, it just doesn't exist there. If you're expecting to visit Orlando and spend a nice autumn afternoon strolling the Epcot Food and Wine Festival, you're in for a very sweaty awakening.
Above is the temperature chart for Orlando during the months of September and October 2016, the meat of the Epcot Food and Wine Festival. Nothing about those charts says, "Apple picking! Fashionable scarves! Hot homemade cider!" It does, however, scream desperately at the top of its lungs, "GIMME ANOTHER FROZEN MARGARITA OR I'LL KILL YOU!"
When choosing what to pack for the Epcot Food and Wine Festival, think "Florida" (shorts, flowy tanks, breathable materials), not "Fall" (flannel, layers, anything with the word "blanket" in front of it).
BUT ALSO WINTER GEAR
…because of course. A couple of years ago it got down to 46 degrees the weekend we were there. That's Fahrenheit. We had to wear fleece jackets and pants to the Epcot Food and Wine Festival. PANTS! What is this? Every other state except Florida? We couldn't believe our goosebumps; we froze our asses off in Orlando that weekend. The day before we arrived? 90°F. The day after we left? 90°F. The three days we were there?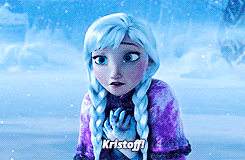 Yeah, bitch. Just look at what your sister did. I had to wear PANTS! I guess my point is this: when deciding what to pack for the Epcot Food and Wine Festival, don't just say, "It's Florida!" while choosing which fluorescent fishnet tank tops to bring. Maybe check the forecast just in case, global warming and all.
HILARIOUS EPCOT FOOD AND WINE SHIRTS
Now, don't get me wrong, I'm the first person making fun of the couples with matching shirts, or the huge family at Disney World that are all wearing custom matching shirts—along with people dressing up their dogs, this is one of my biggest pet peeves in life. I'm a big hater of everything cheesy. I'm also an enormous hypocrite.

It wasn't until I experienced the Epcot Food and Wine Festival that I found this practice hilarious instead of vomit-inducing. The people who attend the Epcot Food and Wine Festival religiously, alcoholics though they may be, are pretty damn creative when it comes to booze puns and alcohol word play. We've seen some great shirts over the years and I'd definitely count "looking at all the custom-made Food and Wine shirts" as part of the overall fun. Each group makes their own that typically play on a personal theme they've acquired over the years. Eventually we decided we wanted a little piece of the matching shirt pie… and huge ass beers to go with it. Now, somewhere out there, there's a pretentious asshole rolling his or her eyes AT ME! Isn't life funny?
If you're the creative type, go nuts with this. If you're not, you can just wear mine! I've recently opened up a shirt shop on the site I use to design my Epcot Food and Wine Festival shirts that has all my past designs, the one I'll be wearing this year, and a bunch more I came up with when I was supposed to be doing other things. Like showering. Choose a design you like and purchase as-is or, if you don't like the shirt itself, swap it for something more your style. And, if you don't like the color, swap it for something that won't show how much you've spilled on yourself. No judgment.
⇢ Shop my Epcot Food and Wine Festival shirt shop here ⇠
COMFORTABLE SHOES
I know amusement park-appropriate shoes aren't very "Florida" but… actually, wait. No one wears shoes in Florida at all, what am I talking about? So for starters, when making a list of what to pack for the Epcot Food and Wine Festival, make sure to put "shoes" on there. After you've done that, go ahead and narrow that down to "shoes I can do 12 hours of walking in comfortably."
Now I know sneakers and shorts isn't a very chic combination but you know what's even less chic? Blisters and Band-Aids and whatever bunions are. Also not chic: limping, shin splints, bitching about how much your feet hurt, and your husband being right because he told you not to wear those wedges (we all know he didn't use the term "wedges" though).
Personally, I prefer anything that makes it seem like I'm walking on air—which, after back-to-back Mezcal Pineapple Margaritas from Mexico and Kung Fu Punches from China, I basically am. I fell deep for Skechers memory foam sneakers a few years ago that have been my go-to ever since. That is, until this year when I discovered the holy grail of Epcot Food and Wine Festival shoes—'cause sure, that's a thing—the Adidas NEO Women's Lite Racer Casual Sneaker in the pattern of Epcot's Spaceship Earth. [cue angel choir]
I mean, really, how perfect are these shoes for a day at Epcot? So perfect in fact that Disney should probably sue Adidas for making them but like, Imma just stay outta their business.
These Adidas sneakers are made with what they call Cloudfoam which is, as I said in my post on Epcot Food and Wine Festival dos and don'ts, the let's-try-to-rebrand-memory-foam way of saying "memory foam." The top part of the shoe (pardon the uber-technical fashion lingo) is like a cushy foot-blanket and the shoes themselves are as light as my concern for Adidas' possible copyright infringements.
MOUSE EARS
Sporting mouse ears is a Disney World tradition—maybe even more so than, say, riding the monorail, biting the ear off a Mickey Mouse ice cream bar, or everyone collectively accepting the fact that Donald Duck is pants-less. Wearing your ears is a little bit like getting to be a kid again, a bit like participating in a theme party, and a lot like Halloween, the one day a year when rodents are sexy and not disease-ridden poop machines. Personally, I've never shied away from a theme party and any time I get the opportunity to play dress-up, I'm down.
The days of plain black mouse ears are gone like my lunch after a ride on the Tower of Terror. There's an entire industry now producing mouse ears of all colors and patterns, commemorating just about every conceivable movie character, holiday, and life moment you could think of. The club Amazon isn't the best place to find a lover pair so the bar Etsy is where I go.
This year I got two new amazing 3D-printed, interchangeable pairs from Abuzz Designs — this super cute pair of Food & Wine Festival ears and a pair of purple hollow ears for my day visiting all four Disney parks in one day. I think I told about a trillion people where I got these! Etsy, yo. (These two designs even come discounted in a set!)
SUNGLASSES
Wearing sunglasses in Florida should be as mandatory as sunscreen or mini-golf. Do I even need to remind you it's called the Sunshine State ☀? You need to protect those peepers! Besides being a fashionable deterrent to UV rays and therefore eye cancer, cataracts, photokeratitis (eyeball sunburn, gross), and something called pterygium (a weird growth obviously passed down from the Jurassic period), sunglasses serve a multitude of Disney-specific purposes:
Aiding in post-Food and Wine Festival hangover pool hopping
If you're bald people might think you're Pitbull.
Your eyes tell the world how much you've had to drink. Keep 'em guessing.
Hide the side-eye you're throwing at Princess Jasmine and her obvious wig-job.
I mean, technically you need shades to throw shade, right? Here are some fashionably affordable ways to be a bitch at Disney World:
🕶 Polarized Classic Half-frame Semi-Rimless Rimmed Sunglasses (Are you for real with these descriptions, Amazon?)
🕶 Retro Rewind Classic Polarized Sunglasses — available in all colors representative of true Florida fashion
🕶 And these awesome Bamboo Wood Polarized Shades by 4est — They float! That's important in Florida where water parks and alligators are concerned.
WHAT TO LEAVE BEHIND
YOUR DISNEY PRINCESS GET-UP
I know the pull to throw on your ball gown for a day at Disney World is strong (trust me, no one wants to wear a seashell bra and brush her hair with a fork more than yours truly), but that's a big Disney no-no.
Wearing a costume at Disney World (as an adult) confuses children into thinking you work there, like you're the actual princess (or British nanny or Jedi or French man candelabra, whatever). Add in your nose ring, the beer you're holding, and the tattoo on your shoulder that says "Bitch" and those kids will spend the rest of their childhood questioning what really went on between Snow White and those seven men she lived with.
For more information on light saber allowance, wing transparency, and how long your cape can be, check out this page.
WHAT TO PACK FOR THE EPCOT FOOD AND WINE FESTIVAL | EVERYTHING ELSE
AN INKPEN
Besides getting your Epcot Food and Wine passport stamped (or stickered now) at each country you visit, you'll need an ink pen to check off what you ate and drank. This is so that later you can remember that delicious thing you had in South Korea or Morocco, but really to keep tabs on how low your alcohol tolerance is getting with age. "I only had [insert number smaller than you ever thought possible] beers! How am I drunk already!?" (⇠ Mine is typically a fraction < 1 so don't feel bad.)
Now, I love the Pluto pen I was forced to buy years ago that I've used every year since but that sucker cost $5.99 and it's kind of a bitch to carry around. However, Pluto has remained my faithful Epcot companion and I'm going to use him until the day he dies, if for no other reason than to spite my husband who made fun of me for spending $6 on an ink pen.
But if saving money at the strictly BYOP Epcot Food and Wine Festival is something you're trying to do, bring your own pen.
SUNSCREEN
Not packing sunscreen for a trip to Florida would be like not packing a jacket for a trip to a place called "Iceland." I use that reference to specifically make fun of my friend who forgot to pack a jacket for our trip to Iceland. It's got "ice" right there in the name! Just like Florida has "florid" which means having a red or flushed complexion – so, like a sunburn.
When choosing what to pack for the Epcot Food and Wine Festival, don't forget the fact that you're going to be outside in the sun for hours in a place that's a lot closer to the equator than your pale ass skin is used to. And slather on something a little heavier than you would typically—think 50 SPF instead of 8. You're not here to get tan and look sexy; you're here to get fat and look like a real fool standing in line to meet Mary Poppins as a lone adult.
A HAIR TIE
Chances are you've got a hair tie (or two) on your wrist as we speak. They're about as necessary for life now as oxygen or emojis. When I leave the house without a hair tie on my wrist, I straight up panic in a way akin to having walked away from my car while it's in neutral on top of a steep hill. I quickly look for things I can keep handy in case I need to put my hair up: chip clips, an old phone cord, ink pens, or *no, don't do it!* a run-of-the-mill rubber band from my car's console.
Don't get trapped at the Epcot Food and Wine Festival without a hair tie—it's wicked hot, remember? Sure, you'll show up looking all cute in your mouse ears and your hilarious tank top but that will only last until high-noon when Sun Satan decides it's time for you to look like you've just given birth in the backseat of a hot car after spinning class. Hair up, standards down.
YOUR CHASE CARD
On the third floor of the America Pavilion is a secret VIP area even the likes of me can't get into. It's an enchanted land only the minds behind the world of Disney can create. There are places to relax, air conditioning, all the free non-alcoholic beverages you can stomach, and, get this, charging stations! It's just like Wonderland! There's a purple cat, a big-head Bellatrix Lestrange, and creepy Johnny Depp is there (that's actually not specific enough). Okay, I made up that last part. Why, sometimes I've believed as many as six impossible things before breakfast.
This land, however, totally exists. It's called the Chase Lounge and all you need to get in is your Chase credit card—a very merry unbirthday to you! I haven't personally been inside the Chase Lounge but I imagine it to be wonderful—A/C blasting on me like my very own Florida hurricane, charging the ever-loving crap outta my phone. I waited patiently outside in the sweltering sun while my friends checked it out and they emerged chilled and fully caffeinated. Bitches.
YOUR PHONE CHARGER
Are you a food photographer? A beer blogger? A wine writer? A hip old granny who can hip-hop, bebop, dance 'til ya drop, and yo, yo make a wicked cup of cocoa? If so, you're going to need your phone charger. The possibilities for photo ops and check-ins, instachats and snapgrams, updates and tweets are endless inside the World Showcase and, if you're doing it right, you'll be there for about 12 straight hours. That's an eternity when your phone is dead so don't forget to include your charger on your list of what to pack for the Epcot Food and Wine Festival. Put it above "Sexy Chest One Piece Swimsuit" (you're gonna wanna click that) and just below "Guy Fieri flame shirt." Or, just combine the two. Wow, things just got weird.
THIS HELPFUL GUIDE 💩
This is a food festival and, let's face it, everyone poops. Just kidding, girls don't poop. Regardless, Temporary Tourist has broken down all the plumbing restrooms at all the Disney World parks to help you decide where you should drop your deuce. While my standard advice is: "The best restroom is the closest restroom!", Temporary Tourist takes into account which ones are typically the least crowded for optimal pooping privacy.
TUM, TUM-TUM-TUM, TUMS!
If you're not the poop-at-Disney type, listen up. You're going to be eating all day and night at the Epcot Food and Wine Festival. You're going to mix cuisines (and cocktails) from many cultures and eat foods you and your stomach have probably never had before. That sounds like more of a recipe for stomach upset than watching Donald Trump clean hair out of a tub drain.
I always carry Tums with me when I travel and that includes gastrointestinally. This 12-count bottle of TUMS Smoothies (Berry Fusion) is the perfect size for purses and pockets, ergo, perfect for your list of what to pack for the Epcot Food and Wine Festival. When it gets low and I've got a trip to take I just refill it from the big one I've got at home. Bibbidi, bobbidi, burritos here I come!
WHAT TO LEAVE BEHIND
YOUR KIDS
Disney World may be, roughly, for children (if you say so), but Epcot Center is far and away for grownups. The emphasis on world travel, the festival's Eat to the Beat concert series featuring not a single performer that wasn't around for the Clinton administration, and the fact that "drinking around the world" has basically become an American pastime are your first clues. Similarly, the Epcot Food and Wine Festival is for grownups that act like kids, and do you really want to subject your offspring to fully-grown adult-children with unlimited access to tequila flights and British rock bands? It's got all the excitement and chaos of a child's 4th birthday party but with the appetite for booze of a Mexican spring break.
Don't get me wrong, the Epcot Food and Wine Festival isn't at all a raucous event of drunkenness and debauchery (it's still Disney after all), but the event has alcohol right there in the name. You wouldn't take your kid to the Cannabis Cup or the 26th annual Western Mass Extravaganja even if they advertised face painting and a bouncy house, would you? Don't answer that.
My point is this: there's a slim chance both you and your kids will enjoy the Epcot Food and Wine Festival. One of you is going to have a crappy time and you're both going home stone cold sober. There are things kids can do if you must bring them–that Ratatouille scavenger hunt thing and maybe a ride or two?–but to experience the full potential of the Epcot Food and Wine Festival, ya best be bringing just ya friends.
YOUR SELFIE STICK
FYI: This should be a standard rule for everyday living.
It's been more than two years since Disney banned selfie sticks from all of their parks and the world is a better place for it. Next to go (hopefully): people who take pictures with iPads, entitled sons of bitches who yell at Cast Members, and anyone wearing matching T-shirts on any non-Food-and-Wine-Festival day. Remember, I'm a hypocrite.
At first selfie sticks were banned only from rides but as of June 2015 they've been banned from entering Disney parks altogether. So don't be the entitled son of a bitch at the entrance yelling about needing to bring in your selfie stick. T-shirt hypocrites are fine though.
SNACK BARS
For the love of all that is good and pure in this world, don't bring your own snacks to a food festival. I'm shaking my head so hard right now I think I've given myself a concussion. I know you're probably trying to save money but if that's indeed the case, just stay home. What's the point of going to an International Food and Wine Festival if you're going to bring granola bars from home?
The Epcot Food and Wine Festival has just about everything you could want, from any country. Go ahead, try me. You want Roasted Verlasso Salmon with Quinoa Salad and Arugula Chimichurri? Patagonia's got it. You want Spicy Tuna Poke with Seaweed Salad and Nori Rice? You can find that at Hawaii. Grilled Lamb Chop with Mint Pesto and Potato Crunchies? Australia. Beijing Roasted Duck in a Steamed Bun with Hoisin Sauce? China. Croissant aux Escargots? France. An Irish Cheese Selection Plate? Well, Ireland, obviously. Does your sweet and salty nut bar satisfy you better than any of that? It couldn't possibly because the biggest nut here is you.
MORE INFO
Heading to Disney World? Find great places to stay here.
But where do I recommend? My favorite — the Walt Disney World Swan and Dolphin.
Where can I buy those shirts again? My official Epcot Food & Wine shirt shop!
What else have I covered on Disney? Check out these posts.
Like this post? Have questions? Hit me up on Facebook | Twitter | Instagram | Pinterest
WHAT'S YOUR FAVORITE PART ABOUT THE FESTIVAL? LET ME KNOW BELOW!
PIN ME ⇣⇣⇣