This post contains affiliate links and I'll earn a percentage of the sale if you purchase through them, at no extra cost to you. All opinions are my own & I never promote anything I don't believe in.
As far as French cultures goes, I've always been way more interested in escargot than I have the Eiffel Tower. More into onion soup than the Arc de Triomphe. More into Gilles Marini than Mona Lisa (I think you can understand why). And don't even get me started on French fries! Oooh doggy!
I studied ("studied") French in both high school and college but was never interested in actually traveling to France. My choice had a lot more to do with my belief that French is the damn sexiest language on this planet than it did with any desire to travel there (or to Canada for that matter where I actually use it quite often.) And let me clarify that I'm referring to every other human who speaks French and NOT myself because that sounds not unlike the sound your throat makes after you accidentally pour beer down your windpipe and you're convinced you're gonna die.
I never understood the "Paris is romantic" thing and find everyone's thoughts on the subject (and their abrasive PDA) more nauseating than Donald Trump's Twitter account. Paris was never a bucket list city for me and I don't even like da Vinci's paintings (except this one where I imagine him saying "Up yours, bucko!"). I've always been seriously turned off by anything that's so popular. I refuse to watch any reality TV show that is not Jeopardy!, it took me a decade after the movies came out to go near anything Austin Powers because of everyone's incessant "Yeahhh babyyyy", and I'll never give Beyoncé a chance. Ever.
However, I did recently give Paris a chance (that's a pretty popular bumper sticker, isn't it?). But I knew that if I was going to explore the city that EVERYONE and their selfie stick is obsessed with, I was going to need help. Help seeing all there is to see in just three days, help with the planning, and help avoiding those God-awful infamous lines like a pick-pocket to any sort of moral code.
PARIS MUSEUM PASS
Y'all know I love me some sightseeing passes. I've droned on endlessly about the CityPASS (for U.S. and Canada) and the Oslo Pass for… Oslo, good job! They're such time and money savers and I've always been a sucker for that VIP lifestyle–know what I'm sayin'?
I mean, is there anything better than prancing right up to the entrance past a long line of people waiting like chumps with a smug-ass grin on your face? No! There isn't. It's the same feeling you get from walking around town with a armload of shopping bags like they do in the movies, or when you encounter a woman in the grocery store with a toddler who's throwing a very public tantrum over some Frosted Flakes and you just know your facial expression is screaming, "Thank God I'm not you, lady!" as you slide past her with a 12-pack of beer.
So since the only way I'm strolling through Paris with armfuls of shopping bags is if I steal the bags from the stores and fill them with that white paper they stuff shoes with, I opted for that thing where I get to skip all the lines instead. Enter: the Paris Museum Pass.
THE WHAT NOW?
The Paris Museum Pass gets you:
Unlimited access | Visit the Louvre or the Arc de Triomphe or any of Paris's other top museums and monuments as many times as you like during the duration of your Paris Museum Pass.
Discounted admissions | The flat rate you pay for the Paris Museum Pass is much less than you'd pay for each attraction individually. Mo' money, mo' macarons.
Preferred access | You get to skip those horrendous lines (at most of the places) saving you literally HOURS with which to spend trying to get your waiter's attention.
WHICH SITES CAN YOU GET INTO?
The Paris Museum Pass includes admission to all of Paris's top museums and sites except the Eiffel Tower; that iron beast is an evil all of it's own. We're all equally irrelevant in its presence.
But the Louvre, the towers of Notre Dame Cathedral, Musée d'Orsay, the Arc de Triomphe, Versailles, etc.–YES. Just about any museum you plan to visit is covered. That is to say, unless visiting the Musée de la Poupée is your idea of a good time which I'd be willing to bet it most certainly is not.
For a comprehensive list of museums and monuments that are covered under the Paris Museum Pass, click here. For images that will forever haunt your dreams, check out the site for the Musée de la Poupée.
HOW MUCH DOES IT COST?
The Paris Museum Pass comes in 2-, 4-, and 6-day versions–much like ski lift tickets and the contents of a hospital's nursery.
2-day Paris Museum Pass ⇢ 48€
4-day Paris Museum Pass ⇢ 62€
6-day Paris Museum Pass ⇢ 74€
WHERE DO YOU PICK IT UP?
You can purchase your Paris Museum Pass online here and either:
Have it delivered to your house: 6,35€ locally or between 12€ and 24€ Internationally (coughMONEYBAGS)
Have it delivered to your hotel: 12€
or, what you actually should do, pick it up at the Paris tourism office at 25 Rue de Pyramides in the 1st arrondissement (every day except May 1st, 10:00 am – 6:00 pm).
There's another option called the Paris Passlib' which includes, in addition to a Paris Museum Pass, unlimited transportation throughout Paris for your chosen duration (on the bus, metro, train, and something called the RER which I assume is just the sound of a motorcycle revving its engine spelled out), a free double-decker bus tour and a free Seine River cruise.
Disclosure: I had a 2-day Paris Passlib' but ended up walking everywhere and not even using the transportation option. I did take the Seine River cruise so read on for tips on how to be super awkward and create uncomfortable situations for honeymooners.
3 DAYS IN PARIS | DAY ONE
To be clear, I only had a 2-day Paris Museum Pass and didn't activate it until my second day there so I'd be able to get the most use out of it. I'm still going to show you what I did on my first day in Paris because this is my blog and I do what I want.
Could I have fit this all into two days? Absolutely. Is the stuff I did on Day One also covered by the Paris Museum Pass? You betcha! Do parents sometimes wish they could just leave their kids at the grocery store to get a moment's peace with Tony the Tiger? I'm almost sure of it.
NOTRE DAME | CATHEDRAL ONLY
Admission: Free
Hours: Open every day of the year, 7:45 am (7:15 on Saturdays & Sundays) – 6:45 pm
Guided tours: Free | Audio tours: 5€
Optional admission to the Treasury: 5€
Line: As dreadfully long as one of your friend's stories about the dream she had last night but it's almost continuously moving so fear not.
Notre Dame Cathedral is among the largest and most famous churches in the world and I knew nothing about it because of that whole "Paris who?" thing I had going on. However, when in Paris, it's just one of those things you need to see that even Disney made a movie about (that I somehow have not seen).
I tried to take the adult route before this trip and opted for the original Victor Hugo in place of my usual Walt Disney. I made it to about chapter five before I gave up in a fiery rage because it was making about as much sense as your friend who thinks that crystal around her neck is going to energize and revitalize herself. Maybe try taking a pilates class. Just once in a while…
In elementary school we were taught how to identify books that were above our reading level. If, after reading the first page, you came across five words you didn't know, the book was too advanced for you. So my advice when reading The Hunchback of Notre Dame and other foreign classics, if, while reading the first chapter, you come across five instances when you want to physically hurt yourself or someone close by, get a different book!
So besides being one of the biggest and baddest, Notre Dame was also one of the first buildings to use flying buttresses–a term that, for the majority of my life, I thought was another nickname for the Flying Nun. Architecture, why you no make sense?
Notre Dame Cathedral is a leading example of gothic architecture and topped with religious statues, gargoyles and chimeras (the difference I'll get to on Day Three), and a thick netting to prevent you from dropping your selfie stick hundreds of feet down onto an unsuspecting bystander who, in all honesty, is probably also using a selfie stick at that very moment. Maybe we should just let the problem take care of itself?
Construction on Notre Dame began in 1163 and the church was completed in 1345.
Also in 1345:
Well, the only thing on record in 1345 is the conjunction of Jupiter, Saturn, and Mars that "caused the Black Plague."
Clearly science and logic took a pretty big hit that year as well.
Once inside the cathedral you have the option of visiting Notre Dame's treasury which showcases some of the most important religious relics around including, depending on your level of imagination, the crown of thorns (like the crown of thorns), a fragment of Jesus's cross, and one of the Holy Nails.
SAINTE-CHAPELLE
Admission: 10€ or free with Paris Museum Pass
Hours:
Closed on January 1st, May 1st, and December 25th.
Open daily from October 1st – March 31st from 9:00 am – 5:00 pm
Open daily from April 1st – September 31st from 9:00 am – 7:00 pm
Guided tours: Free | Audio tours: 4,50€
Sainte-Chapelle is another Parisian monument I'd never even heard of until watching an episode of Rick Steves' Europe right before my trip. And I'm really glad I did because I was way more impressed with Sainte-Chapelle than I was with Notre Dame. I was also pretty damn impressed to find that you can purchase a Saint (Dave) Chapelle devotional prayer candle if comedy is more your religion than catholicism. (My search history would both astound and delight you.)
After you've been inside St. Peter's at the Vatican, Sagrada Família in Barcelona, or gazed up at the façade of Santa Maria del Fiore in Florence, Notre Dame just seems like your everyday, run-of-the-mill, ho-hum gothic cathedral. However, Sainte-Chapelle is totally unique as far as churches go. Like, if Mercury, Venus, Uranus, Neptune, and Pluto–yes, even Pluto–all conjuncted (still no idea what that means)–Sainte-Chapelle would be the mind-blowing result.
Sainte-Chapelle is a small chapel (similar in size to the Sistine Chapel if that helps you at all) in the Palais de la Cité which served as the residence of French kings until the 14th century. King Louis IX commissioned Sainte-Chapelle to house his collection of priceless relics–among them, you guessed it, the crown of thorns now chillin' across the street at Notre Dame. Every inch of this chapel is decorated and it's a little braggy of its 1,113 stained glass windows. Construction began in 1238 and the church was completed in 1248. Also in 1248:
The Mexica tribe, the predecessors of the Aztecs, arrived at Chapultepec. The PREDECESSORS of the AZTECS. Sainte-Chapelle is OLD, y'all.
3 DAYS IN PARIS | DAY TWO
On Day Two we visited three major Paris attractions: the Arc de Triomphe, the Eiffel Tower, and Musée d'Orsay. Part of what made this possible was visiting Paris in the winter when crowds were, understandably, a fraction of what they normally are. Colder and crankier and more apt to throw shade, yes, but also smaller. The other factor being the Paris Museum Pass that let us skip past all those cold, wet bozos waiting in line like mere commoners.
It is my belief that in the summer the lines at these attractions, along with the Great Wall of China itself, are the only man-made structures viewable from space. Had this been June or July instead of February, visiting these three sites in one day would have been impossible without VIP, line-skipping status.
It still blows my mind to see people wait in lines that can potentially last for HOURS. Do they not know there are better ways? Do these people not have internet access? Are they still attempting to dial-up? Did their little brother just pick up the phone and disconnect them from AOL? When I see these crowds of miserable waiters all I hear is eeeeeeePshhhhhkkkkkkrrrrrrkkkkkk-kading-kading. (Courtesy of dialupsound.com. ⇠ For some reason that's a real thing.)
ARC DE TRIOMPHE
Admission: 8€ or free with the Paris Museum Pass
Hours:
Closed: January 1st, May 1st, and December 25th
Closed: the mornings of May 8th, July14th, and November 11th
Open: from April 1st – September 30th from 10:00 am – 11:00 pm
Open: from October 1st – March 31st from 10:00 am – 10:30 pm ⇠ Now that's just unnecessary.
Stairs to climb to get to the top: 40
Line: There's a separate entrance for Paris Museum Pass holders so none. for. you.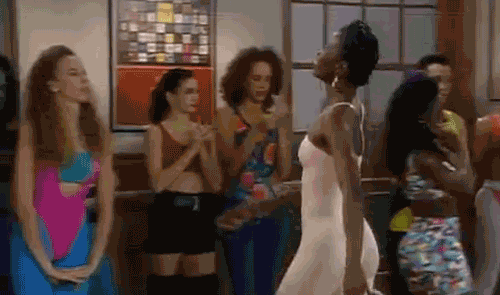 The Arc de Triomphe is a memorial to all those who fought and died in the French Revolutionary and Napoleonic Wars. It was commissioned by Napoleon, is at the center of 12 radiating streets, and is freaking huge–a plan flew through it once. But despite it's massive size, it's a pretty easy climb up just 40 steps to the top where, so I've heard, are some of the best views in Paris. This opinion clearly didn't come from the mouth of someone that visited on the crappiest day in winter.
It was inspired by the Arch of Titus in Rome and was built between 1806 and 1836. Also happening in 1836:
That Alamo thing
Charles Darwin was still chugging around the globe on the HMS Beagle.
The first phosphorus friction match was patented. (I kinda thought this was wayyy older? How did they light ye olde candlesticks before now?)
Samuel Colt invents the revolver which probably seemed like a good idea at the time.
Atop the Arc de Triomph are 360° views of Paris, inside is a shop, an exhibition on its construction and design, statues and other artifacts, underneath is an eternal flame and the Tomb of the Unknown Soldier, and in front is a line of people waiting to get in and talking on their Zack Morris phones.
EIFFEL TOWER
Admission: 7€ to climb the stairs to the 2nd floor | 11€ to take the elevator to the 2nd floor | 17€ to take it all the way up.
Hours:
Open every day of the year
Open: from "mid-June" to "early September" from 9:00 am – 12:45 am
Open: "the rest of the year" from 9:30 am – 11:45 pm
Umm, Imma need more specific dates, s'il vous plaît.
Closed: if the weather's being a real sum'bitch.
Stairs to the 2nd floor: 704
Line: I visited on a miserable weather day in the winter so the line was nonexistent but I've heard HORROR STORIES regarding lines in the summer. So… I can't help you.
Unlike everything else in this post, the Eiffel Tower is not covered under the Paris Museum Pass. It's not covered under anything actually except signs to watch out for pick-pockets and a heavy fog you can't see through.
The Eiffel Tower is 1,063 feet tall making it the tallest publicly accessible observation deck in Europe. It's also the most-visited paid monument in the world and if that doesn't scream "BUY YOUR TICKETS IN ADVANCE, DODO!" I don't know what does. It was named after Gustav Eiffel, the tower's engineer, and was constructed between 1887 and 1889. Also in 1889:
the Nintendo company was founded (I know, WHAT! They produced a playing card game).
The first bicycle with a back pedal brake was patented.
Adolf Hitler was born which probably seemed like a good idea at the time.
I opted for the pinnacle experience and rode the elevator to the top of the Eiffel Tower so I could see… nothing. I didn't get pick-pocketed, I met a lovely British Elvis fan who wore blue suede shoes, and I complained a lot about the lack of alcohol nearby.
MUSÉE D'ORSAY
Admission: 12€ or free with the Paris Museum Pass
Hours:
Closed on Mondays.
Closed: May 1st and December 25th
Open from 9:30 am – 6:00 pm but they kick you out at 5:15.
Open on Thursdays from 9:30 am – 9:45 pm but they kick you out at 9.
Guided tours: 6€ | Audio guide: 5€
Line: There's a separate entrance for Paris Museum Pass holders so BOOYA!
There was still a line to get in when I left–like 20 minutes before closing time. What are you people still waiting for? It's about to close! You're waiting out of sheer principle at this point, aren't you? I get that. That's something completely irrational that I would totally do.
I loved this museum. I'm a big fan of big clocks and anything that used to be a train station really. I don't love the Paris train station. Walking through Gare du Nord I feel like Ariel swimming to Ursula's lair through a sea of poor, unfortunate souls. Like, "Don't touch me!" "Leave me alone!" *swims faster*. It's quite disturbing. Can't we all just take a lesson from Grand Central and call it a day?
Musée d'Orsay is one of the largest art museums in Europe and houses the largest collection of Impressionist works in the world. Monet, Manet, Degas, van Gogh, Renoir, Cézanne, Gauguin, Seurat + more. The train station that Musée d'Orsay used to be was built between 1898 and 1900. Also in 1900:
Hawaii became a US territory.
The first known use of the word "hillbilly" was used–so that's something.
The first flight of a dirigible designed by Ferdinand von Zeppelin took place which probably seemed like a good idea at the time.
The museum as you know it today opened in 1986. Also in 1986, I was pretty much killing it with crayons and Crayola markers. Rainbows and stick figures for dayz.
3 DAYS IN PARIS | DAY THREE
Day Three is the day we should've had on Day Two and vice-versa. I'm referring to the sick gluttony of sunshine and visibility and the fact that we spent most of the day inside.
NOTRE DAME | CATHEDRAL TOWERS
Admission: 10€ or free with the Paris Museum Pass
Hours:
Closed: January 1st, May 1st, December 25th
Open: from October 31st – March 31st from 10:00 am – 5:30 pm
Open: from April 1st – September 30th from 10:00 am – 6:30 pm
Guided tours: on Thursdays at 2:30 pm | 15€
Stairs to the top: 422
Line: For reasons unknown to me (and completely bonkers imo), Paris Museum Pass holders do not get to skip the line for the Notre Dame towers. And because they only allow a handful of people up the towers at one time, this line kiiiinda lasts for an eternity. Bring a book or something to distract yourself from the family in front of you and the world's. worst. children. who've never waited for anything in their lives. My face this time: "Umm, could you not?"
Finally, a blue sky! Sunshine! I could've used a little more of this yesterday but what's done is done. If I were French I'd say something sexy like "c'est la vie"–a phrase no doubt coined at the top of the Eiffel Tower on a late February afternoon.
So here at the towers of Notre Dame I waited in line for an hour that felt like six years. Call me spoiled just don't call me when your children start punching each other. And although waiting absolutely sucks, you'll understand and appreciate it when you finally get to the top because it is CUH-RAMPED up there. One group has to come down before another can ascend. Otherwise, you'd have a continuous line of crammed together, hyperventilating, pissed off strangers that all have to pee. They take you up, give you ample time to explore what you can at the top, then take you back down.
Had I gotten through more than a couple chapters of the Hunchback of Notre Dame I might have appreciated the building itself more but I did enjoyed the views–definitely worth waiting for on the one sunny day I was allowed in Paris. Perhaps it's time to head into the Disney vault (remember when that was a thing?)
So what's the difference between a gargoyle and a chimera?
A gargoyle is a carved statue that functions as a pretty disturbing water spout. A chimera is a carved statue whose "functions" are being art and keeping evil spirits away.
To dig a little deeper, a chimera is a mythological creature that's made up of the parts of more than one animal. Like, in the case above, the body of a man and the head of a… lioness? Or the head of a goat and the body of an eagle. Or, to put it into culinary terms, a hot dog.
LOUVRE
Admission: 15€ or free with the Paris Museum Pass
Hours:
Closed on Tuesdays
Closed: May 1st, November 1st, and December 25th
Open: Mondays, Thursdays, Saturdays, Sundays from 9:00 am – 6:00 pm
Open: Wednesdays and Fridays from 9:00 am – 9:45 pm
Guided tours: Every day (except Tuesday) at 11:00 am and 2:00 pm – 12€
Audio guides (on a Nintendo 3DS–they've come a long way since playing cards): 5€
Line: There's a separate entrance for Paris Museum Pass holders so a line ain't no thang. Otherwise, prepare for the worst.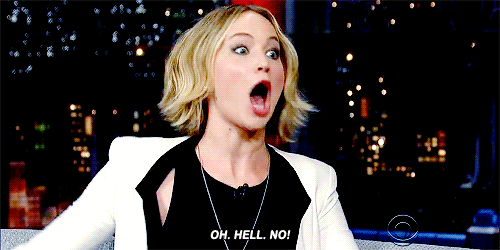 I mean, the Louvre is… it's unreal. It's just the biggest and most comprehensive museum I've ever gotten severely lost in (and that's saying something). With 70,000 pieces of art in 650,000 square feet of space, it's literally the largest museum in the world. Where they give you the WORLD'S MOST USELESS EXCUSE FOR A MAP. There are 2,000 employees here at the Louvre and they welcome almost 9 million selfie-stick wielding visitors a year.
The Louvre was originally a fortress back in the 12th century and opened as a museum in 1793. Also in 1793:
First hot-air balloon ride was taken. Presumably by a carnival worker and over a rainbow in Kansas.
Eli Whitney patents the cotton gin.
France becomes the first country to use the metric system, which probably seemed like a good idea at the time.
I spent about four hours at the Louvre on Day Three and still saw probably only… 10% of what there is to see? I saw Egyptian artifacts galore, the Mona Lisa, the remnants of the original fortress, Greek sculptures, Italian paintings, and a lot of children on school field trips. This seems like a monumental waste of time, no?
SEINE RIVER SIGHTSEEING CRUISE
Company: Bateaux Parisiens
Cost: 15€ or free with a Paris Passlib'
Duration: 1 hour, cruises depart every half hour
Times:
April – September: from 10:00 am – 10:30 pm (except at 1:00 pm and 7:30 pm and ⇣)
June, July, and August: from 10:00 am – 11:00 pm
July 14th: from 10:00 am – 2:00 pm
October – March: from 10:30 am – 10:00 pm (except at 1:00 pm and 7:30 pm)
December 31st: from 10:30 am – 9:30 pm
Could this be any more confusing?
Audio guides: Free
Location: at the foot of the Eiffel Tower
Line: When I went? Nada. I walked right out of the cab and onto a boat. With cruises every half hour I can't imagine them having a long line at any point, but don't quote me on that.
I loved the Seine River cruise and would recommend it to anyone who likes to sightsee from a unique perspective, wants to experience something a little different, and enjoys the rush of possible decapitation. Would it have been better if it weren't below freezing outside? Sure. Would it have been better if I weren't the only solo chick riding the boat between a couple making out and another couple about to make out? Probably. For them, that is.
A Seine River cruise is the perfect romantic excursion. Holding hands and looking deep into each others' eyes while the Eiffel Tower shines brilliantly behind you. Passionately embracing and reminding each other what made you fall in love. The breezy sounds of Parisian according music wafting from a nearby café…
Yeah, so what am I doing here?
Taking a cruise down the Seine River was something I'd been really excited for. It never occurred to me that I would be intruding on an otherwise romantic experience for so many. I just wanted to see some bridges! But if it's not my job to make things awkward for people, then what is?
The Seine River Cruise is included as part of the Paris Passlib' and I gladly took advantage. Bateaux Parisiens is located directly at the foot of the Eiffel Tower and I was so excited to see it lit up on a clear night. On the cruise itself you see the sparkly Eiffel Tower on the hour, Musée d'Orsay, the Louvre, Notre Dame, many other buildings that are probably something important, and pass under 22 bridges. I'm talking… if I were taller, it could have been dangerous.
You're free to roam about the boat as you move along both inside the boat and out. The ride lasts an hour and it's worth every minute. I stayed outside on the top of the boat for most of the trip but inside they have video and commentary in 14 languages.
And yes, riding on the outside of the boat in February is FREEZING! but totally worth it. However, if you've followed this post to the letter, you'll be fine: What to Pack for London and Paris in the Winter
PARIS MUSEUM PASS | SHOULD YOU GET ONE?
Abso-freakin-lutely.
Using the Paris Museum Pass for this trip saved me $15–though a small amount, it could have been much larger had I squeezed in a few more stops the same way I squeezed in another bottle of wine each night. However, the amount of time and frustration it saved me makes the Paris Museum Pass worth every cent.
Choosing to purchase a sightseeing pass like this one seems so obvious to me when I see the endless lines outside these places. Even if I spent $15 more instead of saving it, would it not have been just as incredible to skip all those lines like Lindsay Lohan at a nightclub? Saving the money is a huge perk to the Paris Museum Pass but saving the time is what sells me! Queuing for viewing? Ain't nobody got time for that.
MORE INFO
Heading to Paris? Find great places to stay here.
But where do I personally recommend? The fashionable Hotel le Notre Dame Saint-Michel
Will you need a guidebook? Mais oui! I recommend this one.
What camera did I use? My Olympus OM-D EM-5 Mark II with 12-40mm & 40-150mm lenses.
What else have I written about Paris/France? Check out these posts.
Like this post? Have questions? Hit me up on Facebook | Twitter | Instagram | Pinterest
WHAT WOULD YOU DO WITH 3 DAYS IN PARIS?
LET ME KNOW IN THE COMMENTS BELOW!
PIN ME ⇣⇣⇣