This post contains affiliate links and I'll earn a percentage of the sale if you purchase through them, at no extra cost to you. All opinions are my own & I never promote anything I don't believe in.
The Heineken Experience was the most fun I had in Amsterdam but, thinking back to the planning phase of my trip, I really had no idea what to expect from it. I'm no stranger to a brewery tour but… an "experience"? What fresh hell awaited me this time?!
Is it like one of those long-term health spas? Would there be sunrise beer yoga and group meditation inebriation? Does this take place out in the woods under a blanket of stars and the threat of attacks from grizzly beers? Is tribal paint involved in any way? Will I, at any time, be naked and afraid?
Taking the potential answers to these questions into consideration, my fellow booze-blogger Julianne and I immediately signed up for the VIP experience with absolutely no hesitation whatsoever. I've actually been mostly nude at a beer spa in Prague and it wasn't the least bit frightening. The lodging up of hops into crevices where hops should never be, a little disconcerting… maybe… but not scary. Alright, it was kind of enjoyable. Dammit, fine, I loved it! Beer baths for everybody!
HEINEKEN EXPERIENCE
The Heineken Experience takes place at the former Heineken brewery in Amsterdam–where brewing began in 1867 by Mr. Heineken himself and continued until 1988, the year I watched a classmate drink Elmer's glue from the bottle. One of those people went on to more or less take over the world, the other… did… not.
I knew this place wasn't a functioning brewery anymore, so what was left to experience? I'd heard it referred to as "the Disneyland of beer" but also as a museum, neither of which is anything like the other. In all honesty, they could've called it "the pap smear of beer" and I'd still probably have signed up. At least then you'd be relieved at having a negative experience.
Now, after having personally experienced the Heineken Experience, I can definitively say: It's pretty much all of that. Except that last part. Well, unless you decide to make this a yearly thing. Bears, trust falls, nudity? No, no, no. I repeat: pants. on. Introduction to beer, the Heineken brand, and people who will become your best friends for the day? Yes, yes, yes. And, should you choose wisely, it's also more beer and cheese than your tiny insides can handle and isn't that why you got a passport in the first place?
There's history. There's mystery. There's a RIDE. There's music, merchandise, ponies, and cronies, and there are 8 steps you can take to have the most fun you'll have in Amsterdam.
Related: 3 Days in Amsterdam // Flowers, Art, Brews, Nudes
STEP 01 | SIGN UP FOR THE VIP TOUR + TASTING
Anyone can take a plain ol' brewery tour, but only the VI of us Ps get the full Heineken brewery tour and a private guided tasting of five premium beers paired with five Dutch cheeses. Go big or go home, right? Literally. You might as well just pack your bags and get your ass back to Schiphol because if you're going to pass this up, you're better off in Cleveland.
What could've been just another run-of-the-mill brewery tour (that's funny 'cause there's actually a mill here… that runs) morphed into something else entirely. Life is short and travel time is precious–why waste it on anything but the most promising experiences? Plus, you heard me say five kinds of cheese, right?
To sign up for the VIP tour + tasting, go here and choose a date and time. Tours tend to book up in advance so do this sooner rather than later. You'll need the extra time to let out your waistband anyway. Or maybe just go full-on suspenders for this one.
Sidenote: I'm about to tell you something that shocked no one more than it shocked me. I had more than my fair share of Dutch cheese samplers during my short time in Amsterdam (self five!) and you know what? Dutch cheese… infinitely better than than all the cheese I had in Paris. I was always under the impression that cheese was something the French did far better than everyone else, like wine, pastries, and yet somehow being freakishly skinny at the same time, but I was seriously wrong.
STEP 02 | WHERE IS THE HEINEKEN EXPERIENCE?
In the grand scheme of Amsterdam things, you'll find the Heineken Experience here:
And as you can see from this ⇣ map, you can walk from the Rijksmuseum and Museum Quarter to the Heineken Experience faster than you can say, "Wie boter op zijn hoofd heeft, moet uit de zon blijven."
However, translating this map into Amsterdam-speak, it's actually just a two-minute bike ride. Walking… stupid me… nobody walks in Amsterdam…
STEP 03 | CHECK IN FOR YOUR TOUR
Welcome to the Heineken Experience! Check your coat and your inhibitions at the door. Meet your impossibly tall tour guide, get your VIP wristbands and, more importantly, your headset–you'll need it. The distance from your tour guide's mouth to your ears spans roughly the distance driven by an Indy 500 car.
They recommend showing up five minutes before your tour starts but I say make it way more than that. You don't want to make everyone else wait on you. Save that for later when they're shutting down the place but you really have to pee… again.
Spend the time before your tour mingling with your fellow tour-takers or shopping in their brand new (like, it just opened the day we were there) gift shop. But then decide you'll shop after your tour and then wait until, you guessed it, they're shutting down the place but you really have to buy something.
Have I mentioned yet how patient and understanding the people of the Heineken Experience are?
STEP 04 | HEINEKEN BREWERY TOUR
The first part of the brewery tour will lead you through the history of the Heineken brand. You'll learn how, in 1864 at the age of 22, Gerard Adriaan Heineken purchased the brewery you're standing in and began brewing Heineken beer. When I was 22 I worked at Hooters. He started a company that would one day own 250+ beer brands in over 70 countries. I slung hot wing orders into a kitchen via a tiny zip line. You say potato, I say "ranch or blue cheese?"
Despite the fact that touring this brewery is a grand-scale reminder of all your wasted potential, it's still quite impressive. Size-wise, it's on the larger end of breweries I've toured and the possibility of getting lost is ever-present. Had it not been for a tour guide akin to a lighthouse on the foggy seas, I may have been lost forever, never to be seen again. Just kidding – I'm at the bar.
Up next is learning the process of beer creation. Ah, beer. Water, hops, yeast, malt–four seemingly harmless ingredients, one monumental overestimation of your dancing abilities. Find out how beer is made (fairies transform unicorn giggles into liquid, from what I gathered) and tour the former production areas. Now, they say this is the former Heineken brewery but… if it smells like a brewery, looks like a brewery, and even tastes like a brewery… is it not, indeed, a brewery? They even have unicorns here so… I don't know what you're trying to pull Heineken, but it ain't working. Ashley's on to you. If you ever get up the nerve to invite me back, just know I'll be all over you like a drunk diva on a dance floor.
You'll see mash tanks and enough copper to build a new… life with ($$$). You'll smell roasting malts and taste fresh wort–a step in the brewing process that tastes much better than it sounds. You'll visit the horse stables and learn how Heineken used to deliver their beer to neighboring pubs via horse and carriage–not the bicycle-built-for-twelve I assume they use now. And, if you're as lucky as I was, you may even see these ponies prancing around through town like they own the damn place–a typical side effect of beer, no?
STEP 05 | THERE'S A RIDE.
I'm all about rides–carnival rides, pony rides, hay rides, sleigh rides, even elevator rides sometimes. I've had some pretty interesting elevator rides in my day. There was the world's fastest elevator at Taipei 101, the new roller coaster/history lesson elevator at One World Trade Center, all those awkward elevator rides with the guys from Three 6 Mafia (we shared an apartment building), the this is what it feels like to be hatched from an egg elevator up the St. Louis Arch, and then there was that time I won that candy factory from that reclusive ol' loon and took his elevator straight up out the roof and flew it over that German town. This, was none of those things.
The Heineken Experience's Brew You Ride takes you through the entire beer brewing process as if you were a teeny tiny person which, next to their tour guides, you are! The floor moves, it gets super hot at one point, you get splashed on, there's a funny British guy–it's all very cute. I'm happy to have added beer ride to the list of things I have accomplished by the age of 34. In your face Gerard Adriaan Heineken!
STEP 06 | BEER WITH THE COMMONERS
Finally, our first beer sample of the day! A fresh, though brewed somewhere else apparently, Heineken.
I think back to all those field trips we used to take in middle school and high school. Trips through science and history museums, trips to the zoo and the planetarium. And not a one of them ending in beer. It's no wonder a whole segment of the adult population hasn't been on an informative "tour" since they had braces and a 9:00 curfew. Actually, once we toured the Wonder bread factory and got to eat slices of fresh bread right off the conveyer belt. That one was aiight.
So here we are. Don't get me wrong, I love learning about history and factory production but, let's face it, in some cases it's just means to a beer. For the common Heineken Experience tour-taker this is the end of the line. For us VIPs it's the waiting room from Beetlejuice. We're just waiting to move on to the next phase. Is this what happens when you die?
STEP 07 | VIP BEER & CHEESE TASTING
After parting with the commoners you're taken to a small-ish room set up for you and your six new best friends. It's here you get to try five beers paired with five delicious Dutch cheeses while your tour guide says… words. I'd be lying if I said I listened to everything Jurgen said about beer here. I was more concerned with finishing my samples before the next ones came around and trying to get the cheese plate back to my table and less concerned with words… things… mouth sounds… hooziwhatsits… bibbity bobbity beer.
I've never been great at… well, paying attention. And I certainly don't have the preferred patience for an organized tasting. Imagine placing a cluster of bananas in front of a chimpanzee who skipped breakfast and just got out of a 3-hour marketing meeting and asking him to take just one bite to see if he can tell which hemisphere the banana came from. Beer tastings for me are exactly like this because HE GON' ANNIHILATE THOSE BANANAS. There's gonna be peels flying, jumping up and down, deafening squeals of excitement, and then he's going to raise his head with smashed banana all over his face and a look that says, "Oh, did you say something?"
This is a ritual beer tasting in the life of Ashley, casual beer taster. There are beers I love and beers I loathe. I can pick out a few flavors here and there ("Yup–definitely tastes like a belt.") and maybe even tell you what kind of beer it is by taste alone. But I can most assuredly tell you that all beers and all cheeses go well together infinity plus one.
There's a wealth of advice out there on how to properly taste a beer provided by people much hairier than you. Paste Magazine says to pour it into a glass to really get a good look at it. Beeradvocate.com says to "Swirl your beer gently." The American Hipster Association says to make sure you hold it up high when you do this so everyone around can see how much better than them you are. The higher you hold it, the more superior your manhood. For me, it's "open mouth, pour beer, swallow, cabbage patch."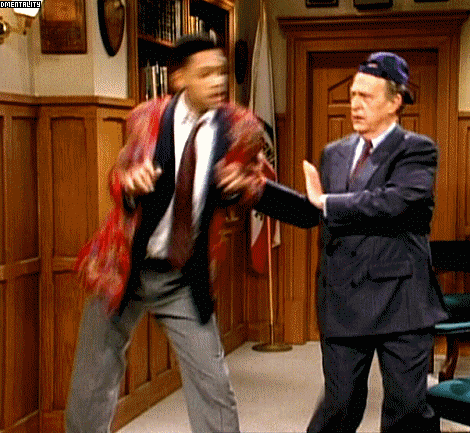 So this tasting room…
It's set up like a cute little pub and, in the grandest move of ingenuity in the whole building, the bathroom is right across the hall. There's water available on both tables (with and without gas), a coaster for each beer so you know what you're drinking, and, for reasons unknown, rugs on the table in place of tablecloths.
They serve five beer "samples" that are more beers than samples and tell you a little about each. Whether or not you hear what is said depends on whether or not the cheese plate has reached you. The next bit of information I'm about to give you is solely thanks to my colleague and travel partner Julianne who took notes while I took in calories. Here's what we sampled:
Heineken with a rare hard goat cheese | I see from her notes that Julianne has quoted me at this point as saying, "I love cheese more than I love life." For the love of limburger, someone should really put that on a mug.
Amstel with a 2-year-old cow cheese | To be clear, the cheese is two years old, not the cow. Actually, I don't know that for sure, do I?
Brand paired with a garlic and herb goat cheese (I'm not just lazy; Brand is actually the beer's name.)
Heineken 41 served with a cow cheese that included fenugreek – I don't know what that word is either. Jurgen had to say it about twenty times and then finally write it down for us because… Dutch.
Affligem served with… yeah… it shouldn't surprise anyone that our note-taking game had ceased to exist by this point.
As is also typical in an Ashtastic beer tasting, we made four new best friends and had to be kicked out of the joint because we just wouldn't leave. Only here at the Heineken Experience, when you get kicked out of the tasting room they send you to THE BAR.
STEP 08 | THE HEINEKEN NIGHT CLUB
I swear to God, the Heineken Experience is just full of wormholes. Every ten minutes we were in a different room and I remember nothing of how we got there. Just when you think you've seen the whole place you end up in what can only be referred to as a Heineken night club. Of all the fun and shame you can get into on a Thursday afternoon in Amsterdam, we chose the beer-induced fever dream where you're in a bar on a spaceship that only serves Heineken and everything is green. Neil Patrick Harris is there. There's loud dance music bumping and TV screens showing… something, and really tall beer-pouring robots behind an equally tall counter.
At this point you're told those two little buttons on the wristband you've been wearing for what feels like six hours (you have no earthly idea what time it is) are actually tokens for more free beer. Perhaps I actually have died. Let me guess… dairy overdose? Stepped into the bike lane during crush hour? Something to do with a windmill? Wooden shoes!
On one hand you're like, "Ugh… so full… I don't think I can…" but on the other hand… are tokens for two free beers. Which you trade in for one very large beer because you took college-level economics. You also majored in biology so you know the human bladder can only hold about 16 ounces and now you need to find a way off this spaceship.
Here in the Heineken night club, where your experience ends, you bond even further with your fellow tour-takers until… crap, you just remembered there was something in the gift shop you needed to buy and they just remembered they have a flight to catch. You shop, they leave, the Heineken overlords are forced to remove you yet again. They're closing and you gots to git.
You've shut down the tasting room. You've shut down the Heineken night club. Such is the Heineken Experience.
IN CONCLUSION
If you had told me when I was 22 that I'd one day I'd be touring breweries worldwide, drinking beer and eating cheese AS A JOB ASSIGNMENT, I would've said, "Seriously, ranch or blue cheese? I really need to go check on that other table." I also never would have believed you because about 90% of everything uttered to a Hooters waitress is an absolute hail mary pass.
But now that I see that has become a reality, I really should have believed you. I've toured breweries all over and attended many tastings and this one was THE FUNNEST. The Heineken Experience may come off as "touristy" (and it kind of is) but it definitely shouldn't be discounted. We learned some stuff, had so much fun with Jurgen and our fellow tour-takers, and got to try some really interesting beers you can't find anywhere else. We left with personalized goodies, full bellies, and, as no Hooters patron has said ever, an overwhelming sense of "Well, that was way better than I expected!"
You're going to like the way you look under green lighting; I guarantee it.
MORE INFO
Heading to Amsterdam? Find great places to stay here.
But where do I personally recommend? The perfectly located Hotel Mosaic City Centre.
Will you need a guidebook? Most definitely. I recommend this one.
What else have I written about Amsterdam? Check out these posts!
Like this post? Have questions? Hit me up on Facebook | Twitter | Instagram | Pinterest
AND JUST WHAT WERE YOU DOING AT 22?
LET ME KNOW BELOW!
PIN ME ⇣⇣⇣